Omicron: How to Stay Safe
I've spent this morning talking to patients who are sick with Covid symptoms.
Let's talk about how to help you to weather this latest storm. The correct response is to do all the things we know to protect ourselves and others.
My recommendations to stay safe while continuing to live your life:
Visit my Covid Resource Page for diet, lifestyle and supplement recommendations to deal with Covid better!
ONE: Minimum Protection = Two out of three of the following. All three would be my choice if possible.
Masks (KN95 or N95 only, see below for more information)
Testing (At-home or PCR tests, depending on your exposure)
Vaccination including booster (Vaccination only won't work, see below for more information)
TWO: Avoiding infectious environments.
Inside:
Large buildings: (Big box stores, groceries) have so much circulating air with the high ceilings that they are safer. Visit only when necessary, go on off-hours with fewer people, stay away from others in the store (come back to crowded aisles later). Stay far away from unmasked people in the store. If the store begins to fill up and you feel uncomfortable, abandon your cart and just get out.
Restaurants: Omicron is far too infectious for patios to be safe. Use restaurants that will bring your food out to your car to avoid going inside. Remember that restaurants have many unmasked people in the building and are not an environment you want to be in, even for a minute or two.
Company of Friends & Family: This is where many new infections are happening. The risk of spreading Omicron to another household member is three times higher than with Delta. Even with testing, visiting may not be safe. If you do visit: Everyone must test just before the visit, and outside the house. Everyone should still wear masks indoors, though you could eat outside with testing. Multiple day visits require a new test every day.
Outside:
THREE: Keep your immune system strong.
Wash your hands for 20 seconds and use sanitizer (a lot). It's time to refill those hand sanitizers in your car and your bag.
Increase your hours of sleep if needed to boost your immune system.
Take immune-boosting supplements every day.
Stop eating refined sugar (cake, candy, cookies, ice cream, soda, beer, wine, sweet tea).
Details You Should Know to Stay Safe:
Wear only KN95 or N95 masks: Cloth masks offer no protection against Omicron, and surgical masks only help a little. KN95 masks seal against your face and filter 95% of particles, including viruses. They aren't perfect protection but are the best available. Mask effectiveness studies here. Available on Amazon.
Vaccinations: Two shot vaccinations are ineffective against Omicron. You need to have the booster shot as well. Even then, you rely on staying in safe environments and wearing a mask as your primary defense. Your vaccination won't stop you from getting infected; its job is to keep you from becoming seriously ill and going to the hospital.
Monoclonal Antibody Treatments: One of the most effective tools against severe illness with Covid has been monoclonal antibody treatments. This treatment should be done very early in the disease process to prevent the infection from becoming more serious. It's been discovered that of the three monoclonal antibody treatments available, only one works with Omicron. This working treatment is so scarce that many doctors and hospitals are already out of it. If you are not vaccinated, you are "performing without a net" at this point.
Testing: At-home tests are very accurate if they show a positive result. So if you get a positive test, isolate and assume you have Covid until you can get a more accurate PCR test back. BUT, at-home tests are 30% to 40% less sensitive than PCR tests and may show false negative early in an infection before symptoms start. At-home tests are much better than no tests, but use them as part of a larger strategy (masks, outdoors, etc.).
New Quarantine Rules: As of December 27, the CDC has issued new rules for those exposed and infected with Covid. Research has shown that Covid is most infectious 2 days prior and 3 days after symptoms start. Read the new rules here.
We Will Prevail
The New York Times has a great article from last Thursday, "Omicron and Holiday Travel: How to Strategize." I think the authors did an admirable job of describing our current situation and reasonable responses to it.
Covid is a coronavirus, like the common cold. It's almost certain that the cold was also a pandemic long ago. At that time, bodies and the virus adapted to the point that we could live with each other. Experts believe that we are moving through this process now.
Meanwhile, we must adapt to the changing virus, stay safe and protect others.
Patient Story:
In December 2020 I got Covid, and I got pretty sick. I had all the symptoms described in the flyers. I am convinced this virus knows your weakest link and goes for it. Today, I am convinced that if I had not been treated (on a health improvement program at Alternative Health Atlanta) that I would not have survived Covid. But because I was getting healthier and restoration was in progress, I have survived it. I am thankful to God, and thankful He brought me to Alternative Health Atlanta— A.C.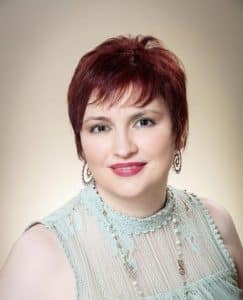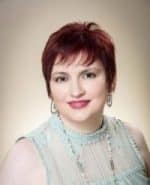 Are You Concerned About Your Immune System?
I may be able to help you.
Would you please take five minutes to fill out a health assessment survey and send it to me? I'll review your information, then have my assistant call you for any additional information. Then, I'll let you know if your case might be a good fit for my clinic. This assessment is complimentary, with no strings attached. Either I can help you–or point you in the right direction to get help.
Don't give up! You can recover your health if you persist.
Get Great Information about your Health
Weekly blog posts with vital tips and warnings
Interesting "pass it along" health facts
Cutting edge natural healing techniques and advice