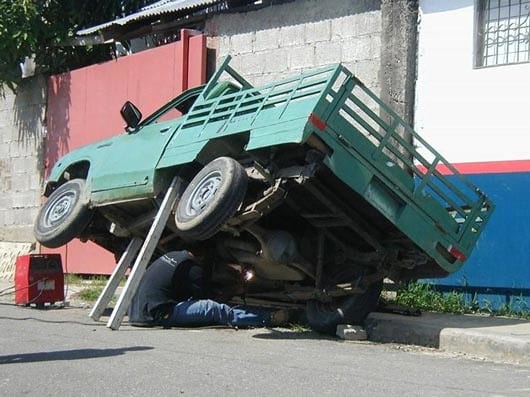 Are you worried or concerned about developing a health problem? On the news, it seems like a weekly occurrence that a new study shows some common activity, food or drink increases the risk of (fill in disease here).
We've all had the upsetting and frightening experience of someone close to us getting a diagnosis or having a health emergency. Maybe you have a recurring symptom that you're worried might be the first sign of a serious problem. Maybe you're concerned because of diseases that are common in your family. Maybe you are a member of a high-risk group (obese, past or present smoker, diabetic, etc.) and are always waiting for the other shoe to drop.
Have you ever been frustrated by feeling that you just can't know whether you are healthy or not, or if you are at risk and may develop a health condition?
There's an excellent reason for you to feel this way: your health condition is being deliberately hidden from you!
No, not by any nefarious person or organization. The culprit is your own body design.
You Have the Same Body as a Caveman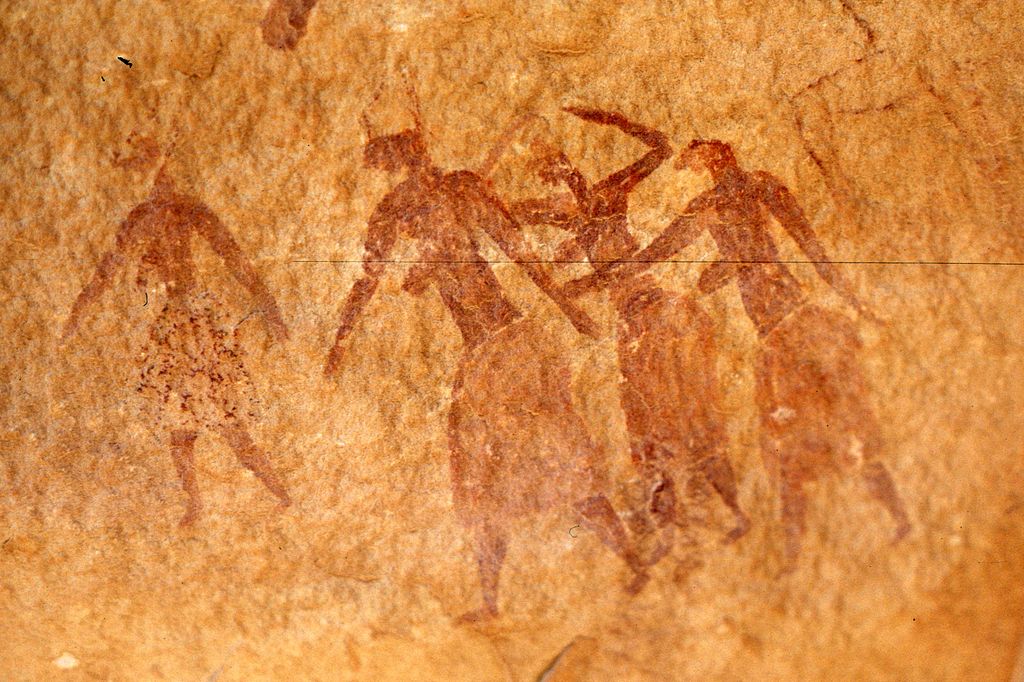 OK, maybe a cavewoman. Regardless, this is true. Bodies haven't been updated or redesigned for roughly 200,000 years. We're still on version 1.0. Back in the early days, there were no doctors, so anything that went wrong with health just had to get better on its own. The body healed itself or died. No other options were available.
Back then, having a symptom could be very dangerous. If Joe Caveman suffered from chronic migraines, he'd either starve because he wasn't able to hunt or gather, or he'd be distracted by his pain and quickly gobbled up by something hungry and/or bashed in by a rival caveman (woman).
To improve survival, Mother Nature designed bodies to hide symptoms for as long as possible.
That was all fine back then, but this is still how your body behaves 2,000 centuries later!
Are You Healthy? How to Tell
The only reliable system in existence that closely monitors all your body systems and will know anytime something is wrong is your nervous system. It keeps a very close watch on all your body functions and is alerted if anything isn't functioning correctly. The only limitation is that it won't tell YOU.
If you're a patient of mine, you are thinking right now, "OH! That's why Dr. Billiot does that cool nervous system testing." By accessing information from the body's nervous system, I can find out what is malfunctioning, why this is happening and what I could do about it that would be effective to help the body to heal.
If you aren't familiar with the type of testing that I do, here's a short video that will explain it
(NOTE: This is a very old video my office manager made that just does a great job explaining a complex subject. Many, many thousands of people have come to understand Autonomic Response Evaluation (muscle testing) by watching this video.)
Facts Related to This Information:
Q: Young people are healthy, mostly, aren't they? A: Those "immortally healthy" 20 and 30-somethings you see eating junk, drinking too much and burning the candle at both ends: Their bodies are hiding the effects. Sadly, if you revisit them in 10 or 20 years, you'll likely find them exhausted and on multiple prescriptions.
Q: If you have several health problems, does this mean that your body can no longer hide symptoms from you? A: NO. There are probably more problems that your body is dealing with and hiding from you that you have no idea about.
Q: WAIT! You're telling me that I can feel totally healthy but I'm really not? A: I'm telling you that you have no way of knowing the condition of your health unless you get checked, because your body isn't going to tell you until it's too late.
Q: But aren't most people really pretty healthy? A: Six in ten adults in the US have a chronic disease and four in ten adults have two or more. Chronic diseases are the leading causes of death and disability in the United States. They are also the leading drivers of the nation's $3.5 trillion in annual health care costs. –CDC (link is to CDC website)
Q: So, you're just doom and gloom, everyone is sick? A: I'm realistically looking at an incredibly toxic and stressful environment that continues to get worse. Already more than half the population is diagnosed as chronically ill. My idea is that if we recognize the problem, it's possible to live a lifestyle that helps your body become healthy enough to withstand the environmental stress.
Causation and Lack of Feedback
Your body hides symptoms and signs of health problems. So, you get very little accurate feedback on what is good and bad for your health directly from your body. This lack of feedback leads to the most common attitude about health: "I hope I'm healthy."
If you drove this way: "I hope this light is green."
A lack of feedback leads to feeling you are out of control. You can't be causative over your health, so you just hope for the best. Then you do a few "healthy" things to appease yourself, but basically, you're just ignoring the situation until you discover you have a problem.
Solutions:
The health care system, food manufacturers, pharmaceutical companies, government and insurance companies are really not going to help you with this situation. Guess why?
This has got to be something that you do yourself. It starts with education. Understanding your body, how it works and how to keep it healthy is not only possible, it isn't hard. This is your first step.
START HERE!
Here is a free booklet with the story of how I developed my techniques and how those techniques work (very practical information that shows how your body works and how to bypass the hidden symptoms problem).
Get Great Information about your Health
Weekly blog posts with vital tips and warnings
Interesting "pass it along" health facts
Cutting edge natural healing techniques and advice