New Patients: Schedule Your First Appointment
Are You Ready to Become a Patient?

Do you need exact and true answers regarding your health? You can get tested and examined to find the causes of your problems and their resolutions.
Here's what to do:
Call (770)612-1100 during clinic hours, or leave a voicemail with your name and phone number.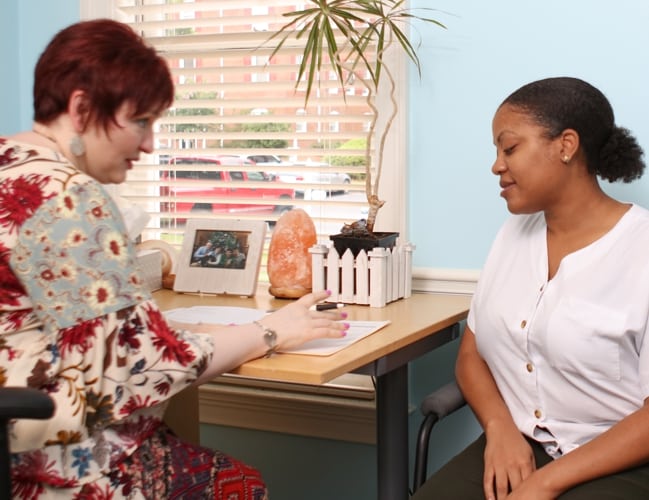 NOTE: Although out clinic is in Marietta, Georgia (near Atlanta), we help patients from all over the US and other countries using Telemedicine.
What Happens at Your First Appointment?
You will find out if we could help you with your health problems (the doctor will let you know this, yes or no, during your visit).
You'll be introduced to the concepts behind how we accomplish natural health improvement and you will meet the doctors and staff who would be responsible for helping you to restore your health.
You will begin the process of finding the exact reasons

WHY

your body isn't healing, and an individual health improvement program will be designed specifically for you.
Your New Patient process includes two visits. The first visit generally takes about an hour and consists of:
A computerized evaluation of your body's physiological function based on testing the nervous system. This is called "Heart Rate Variability Testing" or "

HRV

."

An evaluation, where the doctor will use the information from your history, the 

HRV

test, and his or her own testing to determine the exact causes of your body's healing problems. The doctor will test you using "ARE" (Autonomic Response Evaluation), a system of testing nervous system reflexes.
The second visit also runs about an hour and consists of:
 A detailed consultation on your test results, the causes of your health issues, and exactly what you could do to recover. You will know what results could be achieved, how long it may take and what it may cost at this visit.
Most patients elect to get started and have their first treatment after their consultation.
No-Risk Initial Evaluation Policy: "If, before the end of your first visit it is determined that you are not a good fit for our programs, there will be no charge for the visit. This allows you to find out about our programs for yourself without financial risk."
The fee for the New Patient visits (combined) is $270. There will be no other fees or costs required until you are fully informed of your proposed treatment program, including estimated length of time and costs.
DISCOVER THE ROOT CAUSES OF YOUR HEALTH PROBLEMS.

CALL (770)612-1100

OR FILL OUT THE FORM BELOW:

New Patient Appointment or Information Request