WELCOME to
Alternative Health Atlanta
​Your First Visit Guide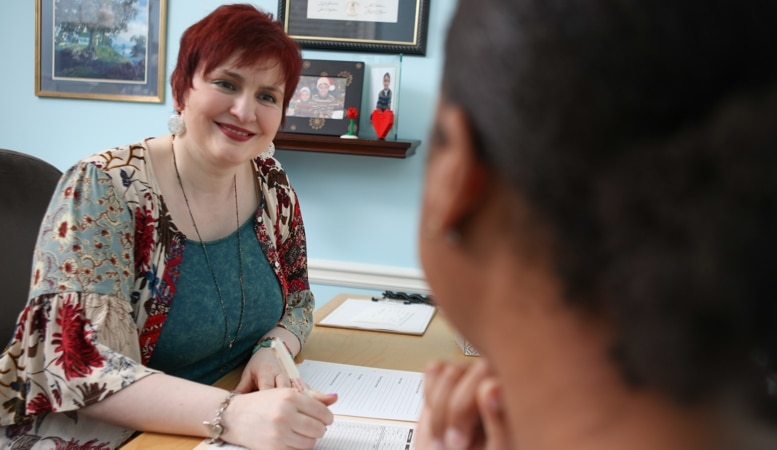 Dr. Melodie Billiot consulting with a new patient

Your First Step: Fill out your New Patient Health Questionnaire
(Need help with anything? Just call Reception at 770-937-9200)
Dr. Billiot explains the New Patient Questionnaire
How to Prepare for Your First Visit:
Please send us any labs you've had done in the past year. This can save you time and money. Call us if you have questions about sending your labs.
You will arrive at your initial visit! The doctor will do an extensive consultation and testing session, and you'll find out what is causing your health issues and if we can help you.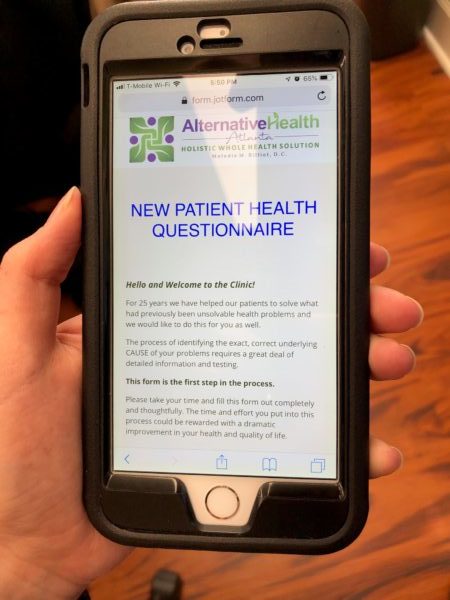 You can fill out your Questionnaire on your phone, tablet or computer

Here are some details you might like to know about your upcoming appointment:
Please fill out your New Patient Health Questionnaire within two days. We need this information before your visit to review, get any research done, questions answered, etc.
To keep your current appointment reservation, we must confirm your appointment. If we fail to reach you, please leave us a message (770-937-9200), send us a text (770-462-3140) or email us at PatientServices@AlternativeHealthAtlanta.com. We have a waiting list of patients needing initial visits, and unconfirmed appointments will be rescheduled with patients on the waiting list.
Your first visit will take a little over an hour. Please be a little early, as our schedule often won't allow us to start an appointment late.
If you'd like your appointment moved to an earlier date, just tell us.  We keep a waiting list and will call you if there's an opening.
To find us: We are in the Governor's Ridge Office Park at 1640 Powers Ferry Road SE. We're the entire first floor of Building 14. Here is a link to a map of the office park so you can easily find Building 14. NOTE: If you're using a GPS, make sure to put the "SE" after Powers Ferry Road or you'll end up in Buckhead!
We see many severe allergy cases, so please avoid wearing any perfume, cologne, strong aftershave or using any essential oils.
Cancellation Policy
Should you cancel or reschedule your appointment up to 48 hours before your visit, we will refund the full visit fee charged.
Missed appointments are not refundable.
We have set aside an hour of the doctor's time for your visit and need sufficient advance notice of your change in plans so that we can fill this time.
Thank you so much for your understanding and help with our mission of improving the lives and health of our patients.