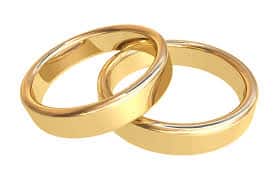 Having a health problem sucks a lot already, but the stress your health may put on your marriage can stress your life even more.
Symptoms can be tough on your spouse: You're tired. You don't sleep well. Your lab shows your adrenals are in level 6 failure, so you can barely stay awake in the afternoons– and "definitely don't talk to me early in the mornings." Your hormones make you irritable, moody and you have no patience at all. You may cry at nothing, then just get angry and take someone's head off. You may have absolutely no sex drive, and you may feel completely unattractive. Pain is tough on you, and your spouse may suffer as well, just knowing you're hurting.
Here are a few ideas to help with this situation as told to us repeatedly by thousands of patients over two decades:
Don't make decisions for your spouse. YOU might not want to live with you, given all your problems, but he may consider it an honor to be your husband and just want to help you as much as he can. Advice from thousands of patients who have been there: LET HIM (and DON'T feel guilty, after all he's doing what he wants to do).
Your health problem is a stress on your marriage, as are many other things that can happen in life. One solution: Stop worrying about the sources of stress and instead build your marriage to be strong enough to withstand them all.
Here is an (apparently) little-known fact about marriages: They only continue to exist, because they are constantly-created things. You can buy a new dining room table, and expect it to be around for many years without having to do anything to keep it from going away. But once you get married, only constant creation of the marriage will keep it there. Heard the term "taken for granted"? Yep, that's the one thing a marriage can't withstand. It might not end in divorce, but the marriage will disappear.
Just the recognition of this one fact can be the magic that will prevent the deterioration of your marriage and begin to make it stronger.
OK, so you agree that it makes sense to constantly create your marriage… so what should you do? One of the single most important things is recognizing your spouse's life. For most people, nothing is truly complete until it's recognized by someone else. If you fix a great meal but no one comments that they liked it… you may feel sad, and aren't likely to give yourself the credit for making a great dinner. If you tell your spouse about your day and they just grunt, it's almost like you aren't really there!
Try following these guidelines for a day and see if your marriage doesn't change almost overnight:

Acknowledge your spouse's statements and comments by replying in a way that makes sure they know you heard and understood them while recognizing anything positive they are saying, and giving them credit for it. "Johnny got an A on his math today."  "That's great! You've really been helping him with his homework." or "I had a bad fatigue day today, just exhausted all day."  "Wow, I'm sorry. I know you did your job well anyway."
Just hear and understand what they say, don't try to solve their problems. Truly, most people just want to have someone listen to them and understand what they've said. Swear off any urge to jump in and try to solve the problem that your spouse only wants you to listen to. This can be difficult, but if you'll just give it an experimental try and observe how much happier everyone is, you'll stop the problem-solving.
Finally, just let your spouse be themselves. Find ways to compliment and acknowledge them just for being them, recognize those unique attributes that make your spouse who they are. After all, isn't that why you got married?