FREE Workshop:
"How to Heal Your Thyroid Naturally"
Making Thyroid Problems Simple and Understandable
NEXT WORKSHOP: Wednesday, May 6th at 7:00 PM
Use the form below to sign up.  Or CALL 770.612.1100 to reserve seats or for more information on the workshop.
Seats are limited. This is strictly an informational workshop — nothing is sold, healthy refreshments are served.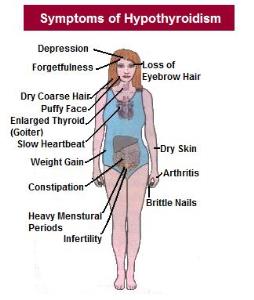 Many thousands have found the information to begin improving their thyroid condition at this workshop, which has been presented over 400 times in the past 10 years.
This is the information you most need to know to minimize the effects of a thyroid problem and prevent a worsening condition.
You will never think the same about how your body functions, and you will finally truly understand your thyroid, your hormones, how they really work in your body… and what goes wrong.
You will learn about common chemicals you are exposed to daily that act as "counterfeit hormones" and can cause havoc in your body. Learn how to avoid these substances… and how to possibly reduce or eliminate the effect they may be having on your thyroid and overall health.
Many attendees return to this workshop a second time and bring their friends and family.
Get these common thyroid questions answered:
How you can have a hypothyroid condition with normal lab tests (very common).
Why your thyroid symptoms continue and worsen even though you are taking a thyroid drug.
Why you can't stop gaining weight and what to do about this.
All of this information is presented in a fascinating way that will give you useable facts, not confusion.
SIGN UP RIGHT NOW FOR THE NEXT WORKSHOP. SPACE IS LIMITED.
Just fill out the form below and submit it to reserve your seats. OR:
Call 770.612.1100 and let us know you'd like to attend. You will want to bring friends or family, particularly anyone with a chronic health problem or someone who will support you in your own search to recover your health.
1640 Powers Ferry Road SE, Bldg 14, Suite 100, Marietta, GA 30067
Driving Directions
NEXT WORKSHOP: Wednesday, May 6th at 7:00 PM

[contact-form-7 id="1607″ title="Thyroid Workshop Signup"]
---