Thanks for taking the test!
Your information has been submitted to our clinic.
A practitioner will call you shortly.
(NOTE: If you are submitting your test on a weekend, we normally will call you on Monday).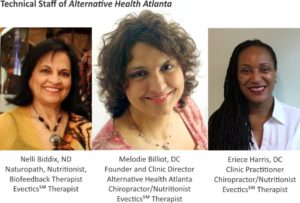 Your Phone Consultation

We will contact you soon, or you may call us at 770-612-1100 and make an appointment to have a practitioner call you if you have a specific time you would like.
You will have an opportunity to find out from a professional what could be affecting your health and what could be done to correct it. The consultation is free and takes less than 15 minutes.
Click Here to watch a video explaining our solutions to health problems,
and a demonstration of an advanced testing technique we use to find the exact causes of health problems.
NOTE: Free Test Evaluation visits and phone consultations are limited to patients in the local Atlanta area.